Become known as an expert in your field, generate massive traffic, and promote yourself on the web for free by writing and publishing articles....
Dear Marketer:
All the Internet gurus today agree:
The key to Internet success is to "Market with content."
Content, content, content.
But then you write an article. Nothing happens. And you conclude: marketing with content doesn't work.
The problem is that you lack a systematic method for "syndicating" your content - getting it in front of as many eyeballs as possible.
And that's the missing link ... and the key to unlocking the power of the Internet ... you'll gain with Wendy Montes de Oca's "Content 2.0 Article Distribution Method."
Wendy is the best-kept secret on the Internet today: the consultant behind much of my Internet success ... and the success of many online marketers bigger and richer than me.
At Early to Rise, Wendy's Content 2.0 system for content syndication helped grow ETR to over 300,000 subscribers and a multi-million-dollar business.
And for Total Health Breakthroughs, Wendy used Content 2.0 to help build a list of nearly 30,000 subscribers in 3 months.
Best of all, Content 2.0 is a "do it yourself" system for marketing with free content.
You don't need Wendy, me, or anyone else to do Content 2.0 for you.
Using Content 2.0 to distribute your free content, you can:
Generate massive traffic.
Establish your reputation as an expert in your niche.
Build a large and profitable opt-in e-list.
Cement your relationship with your subscribers.
Increase orders, sales, and revenues online.
Get more inbound links to your web site.
5 steps to article marketing success
The Content 2.0 content syndication method has just 5 simple steps:
Syndication partners and networks.

Reach out to Internet marketers, publishers, and website owners who write for the same audience you do.

Offer them articles they can post on their sites free as long as they credit you as the author and include a link back to your site.

Online press releases.

Every article can and should be reworked into a press release that you can post on PR web sites. The important ones to post on include:
PRBuzz.com
PRLeap.com
PRlog.org
Social Networks.
Use social media to drive traffic to your content and your web site. Some of the key social networking sites for content distribution are:
Facebook.com
Twitter.com
Google+
Top Article Syndication and User Generated Content Sites.
There are hundreds of article distribution websites. But it's only necessary to write and post articles on the top ones. They include:
Hubpages.com
Reddit.com
Digg.com
Relevant posts.
Post excerpts from your articles on relevant blogs, forums, and bulletin boards - with a link to the full article.
Content 2.0 really works!
In my audio learning system, The Article Marketing Kit, you'll get complete instructions on how to use the Content 2.0 system for article marketing.
Including:
How writing and distributing articles and other free content generates a tidal wave of traffic on your website.
Get wide distribution for your articles with "content syndication."
Maximize the usefulness of every article you publish with "repurposing."
Great sources of free content you might not normally think about.
Must your content be original? The answer may surprise you.
The awful truth about outsourcing content creation overseas.
The ideal length for Internet articles.
What makes for good content when it comes to syndication and search engine optimization?
How much content must you create and syndicate on the web to get the results you want?
Best topics for marketing with articles.
Why it's essential to include key words in my content ... and which keywords to use.
How to avoid "keyword stuffing" syndrome.
The 5 most important article directories where you should post your content.
Quick content syndication without writing articles - snippets and blurbs.
The "3 O" method for tracking and measuring the effectiveness of content syndication: outputs, outcomes, and objectives.
5 best online press release distribution services.
Using search engine optimization to generate massive web site traffic.
Free Google tools for researching the key words to use in your SEO program.
3 criteria for choosing the right key words - volume, relevance, and competition - and what to look for in each.
How to optimize any web page for any given key word. Plus: how many different key words should each web page be optimized for?
How to balance keyword density in your web page copy.
The most important meta tags on the web and how to write each.
The 3 R's of web page optimization - research, rank, and relevance.
5 simple steps to search engine optimization success.
How to conduct keyword surveillance.
The R&R strategy for search engine optimization with inbound links.
And so much more....

But wait. There's more!
Order The Article Marketing Kit today and get 2 free bonus reports - verbatim transcriptions of the program CDs.
In your first free report, Content 2.0: a Systematic Approach to Generating Web Traffic with Content (value: $49), you will discover:
How to use content to drive traffic to your web site - page 4.
Repurposing your articles as press releases - page 25.
Easy ways to outsource your content creation - page 8.
Marketing content with social media - page 28.
How frequently must you distribute content to improve your Google rankings? Page 10.
Measuring content distribution metrics - page 31.
Achieving search engine optimization with keyword-rich content - page 12.
Outsourcing content distribution - page 34.
More ways to drive traffic with content - page 36.
How to find content syndication partners - page 17.
Posting optimized content on your web site - page 20.
Distributing content through online article directories - page 22.
And so much more....
Your second free bonus report, Search Engine Optimization with Content, reveals:
Avoid keyword stuffing - page 13.
Get 6X more clicks with search engine optimization - page 1.
Ideal word length for web pages - page 13.
Keyword research and discovery tips - page 2.
The importance of getting inbound links to your site - page 17.
Help from Google - page 3.
Page by page SEO - page 19.
Alexa site rankings and what they mean - page 4.
Submitting your site to search engines - page 20.
More tips for keyword selection - page 5.
Focus SEO efforts on the right pages - page 21.
Long vs. short tail key words - page 5.
The 3 R's formula for SEO - page 22.
Optimizing web pages - page 6.
5 more SEO secrets - page 24.
Writing for the human reader - page 7.
Online toolkit for keyword research - page 25.
SEO copywriting step by step - page 8.
Increase page rankings with meta tags - page 9.
Specific language works best for SEO - page 12.
And many others....
Both reports are verbatim transcriptions of the two audio CDs in The Article Marketing Kit - giving you our content syndication and SEO strategies in a convenient printed version.
Praise for Bob Bly and
Wendy Montes de Oca for
The Article Marketing Kit
Here's what people have said about versions of The Article Marketing Kit....
"Your content seminar was superb, the best I have heard."
--Susan Coursey
"Just listened to Wendy and you. Was most impressed with how buttoned-up you were. Your flow of questions kept it meaningful and on track. Wendy's vast knowledge on the subject matter was rather apparent. Congratulations on a job well done. It was worth many times over the small cost."
--Jerry Medney
"The wave of the future ... Bob Bly provides low-cost marketing with big-time results."
--James S. Porte, President, Jewelry Marketing Institute
"This guy really knows his stuff. An excellent and practical PR primer."
--R. John Slade, President, Knowledge Garden
"An invaluable marketing tool that all business owners or entrepreneurs should have ... even just one of the many innovative PR techniques will pay back its cost many times over."
--Fred Weiss, Chairman (retired), Studebaker-Worthington Leasing
"I found so many valuable ideas, which I am putting to immediate practical and exciting use. This is the key to Fort Knox."
--Dottie Walters, President, Walters International Speakers Bureau
"Wendy, Wow! Your Article Marketing calls with Bob Bly last month were FILLED with valuable information to help me grow my business. The calls were worth every dime that I paid for them." Thanks.
--Robert L.Tarzana, CA
Act now and save $20
The list price of The Article Marketing Kit is $97, and that's what it will sell for later in the year.
But when you order today, The Article Marketing Kit is yours for only $77 - a $20 savings off the cover price - less than I charge for just 10 minutes of my time.
And that's the price only if The Article Marketing Kit helps you get broad distribution for your content and generate a ton of new traffic at your website.
If not, the cost is zero. Zilch. Nada. Nothing. Because you can...
...Use it risk-free for 90 days
Very few PR agencies or freelance PR writers guarantee article placements - and virtually no PR services can assure you of increased traffic, leads, orders, or sales from the articles they write for you.
But with The Article Marketing Kit, you get both. I guarantee it -- or you don't pay me!
That's right....
If The Article Marketing Kit doesn't help you write and place promotional articles that build your reputation and generate more traffic online....
Or you are dissatisfied for any other reason ... or for no reason at all ... just return the CDs to me within 90 days.
I'll refund your $77 payment in full. No questions asked. And, you can keep all the bonus reports free.
That way, you risk nothing.
In 90 days or sooner, articles with your byline - positioning you as an expert in your field or industry - could be gracing the pages of the magazines and e-zines your prospects read ... increasing your visibility while generating a flood of leads, inquiries, and traffic to your Web site.
Or, you could be ignored by the media ... and when you get the latest issues of those magazines, see articles on your specialty written by your competitors.
It's entirely up to you.
So what are you waiting for?
To order The Article Marketing Kit on a 90-day risk-free trial basis, just click below now:

Sincerely,
Bob Bly
P.S. Quick-Response Bonus! Order The Article Marketing Kit today and you get a third Bonus Report, How to Do Your Own Public Relations (list price: $29), absolutely FREE!
In this 93-page PR guide, you will discover:
29 great story ideas for the next issue of your company newsletter or e-zine. See page 18.
Promoting yourself, your company, or your product through public speaking? Here's how to make your talk more memorable, engaging, and persuasive. Page 27.
How to use "DR PR" - direct response press releases - to generate new leads, prospects, and business opportunities. Page 15.
4-part formula for writing business letters that get you the results you want. Page 51.
Want to position yourself as an expert by writing a book? 5 ways to write a book proposal editors say "yes" to. Page 30.
Fool-proof formula for writing articles and getting them published, under your byline, in the trade publications your customers and prospects read. Page 4.
Plus: a special library of sample press releases and query letters. Easy-to-follow templates guide you in writing your own PR materials. Starts on page 58.
To order The Article Marketing Kit ... and get your FREE PR report ... just click here now:

About Bob Bly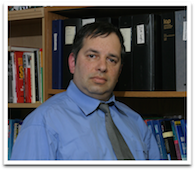 Bob Bly is a full-time freelance copywriter specializing in online, direct response, and b-to-b marketing. He earned more than $700,000 last year from his freelance writing, and became a self-made multi-millionaire while still in his 30s.
A copywriter for more than a quarter of a century, Bob has written promotions for over 100 clients including Phillips, Agora, KCI, 21st Century, Weiss Research, EBI Medical Systems, Sony, IBM, AT&T, Grumman, Crain Communications, McGraw-Hill, Intuit, and AlliedSignal.
Bob is the author of more than 70 books including
The Copywriter's Handbook
(Henry Holt) and
Public Relations Kit for Dummies
(Dummies Series). He has published more than 100 articles in such publications as
Successful Meetings
,
Subscription Marketing
,
Direct
,
Business Marketing
,
Writer's Digest
, and
Amtrak Express
.
Bob's writing awards include a Gold Echo from the Direct Marketing Association, an IMMY from the Information Industry Association, two Southstar Awards, an American Corporate Identity Award of Excellence, and the Standard of Excellence award from the Web Marketing Association. He also taught writing at New York University.
Bob has appeared as a guest on dozens of TV and radio shows including The Advertising Show, Bernard Meltzer, CNBC, and CBS Hard Copy. He has been featured in major media ranging from the
LA Times
and
Nation's Business
to the
New York Post
and the
National Enquirer
. He was a featured speaker at the 2006 annual conference of the National Speakers Association.
About Wendy
Montes de Oca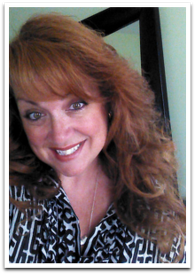 Wendy Montes de Oca, MBA is President of
Precision Marketing and Media, LLC
. She is an online marketing and direct response expert with over 16 years experience for leading the marketing efforts for top publishers such as Agora/Early to Rise, Weiss Research, and NewsMax as well as Fortune 500 companies such as General Electric, Chase Manhattan Bank, CitiGroup, and Automatic Data Processing. Her consulting clients past and present include Bob Bly, Clayton Makepeace/NewsBlarg.com, AppleBoost.com, Al Sears MD, and many more.
Her background includes multi-channel marketing (print, email, direct mail, radio, TV) with expertise in direct response marketing for the Web. Her marketing initiatives helped bring in millions of dollars in revenues for the companies she has worked for.
Wendy received a Bachelor of Science degree from St. John's University and a Master of Business Administration degree from Nova South Eastern University. Throughout her career, she has been recognized with various awards for quality, innovation, teamwork, and new product/new business development.
She is also a distinguished speaker at marketing conferences such as Specialized Information Publishers Association (SIPA) and author of several marketing and business articles for
Early to Rise
,
Makepeace Total Package
, and
Target Marketing
, just to name a few. Her blog,
www.musclemarketing.
blogspot.com
was named by industry staple, Best of Web, as "top internet marketing blog."
For more information visit
www.precisionmarketing
media.com
.
What they say
about Bob Bly
"Good things are happening. I am getting a steady stream of Trial and Demo requests from the new site. These requestors are filling out the entire contact form. The site is simpler now, and I am still working to make it even more so. I appreciate your work."
—
Jim Romano, DataForceOne
"Thank you so much for your wonderful work. It has been a pleasure working with you and I look forward to working with you on another project in the near future. You were always available, quick to answer questions and always exceeded my expectations. You truly are a gifted writer."
—
Aaron Griffith, The Griffith
"Bob, again thanks for the great copy. You consistently help us reach customers with compelling, actionable content, when others just can't!"
—
William McElleney, IBM
"The feedback keeps coming in and we all agree yours was a truly helpful, useful, insightful and effective workshop. You did a fantastic job inspiring the troops and we've already begun applying some of the key learnings."
—
Paul Connors, Copywriting Manager, A large financial services company in the Chicago area
"Bob...your creative work, patience, and 'partnership' with us at IT Group has virtually propelled us to another level of business professionalism and recognition. The response we've received from your letters has been nothing short of tremendous. We've not only derived significant business from these unforgettable mailings--your efforts have sparked a creative energy within our ranks which will assist us in years to come. Thanks for your guidance and counsel."
—
John A. Fallone, IT Group International
"I hired Bob on his reputation, and found it is well-deserved. His fact-finding process in preparation to write our copy was both painless and enlightening. The final deliverables were right on time as promised, and better than expected – which is saying a lot because my expectations were high. The first time I read his copy for our project, I literally got chills down my back – he nailed it the first time. Wow."
—
Dennis Rosenberg, VP Marketing, VNUS Medical Technologies, Inc.
"Bob Bly did an amazing job with our company brochure. We are very impressed with his capacity to learn our product and to write copy so clearly and pointedly. Bob Bly is a great marketing investment."
—
Michael Manoussos, Manhole Barrier Systems
"Great white paper! I'm in favor of the entire submission. Please congratulate Bob on a great effort."
—
Michael C. Howard, Chasm Recovery
"Your Tax Loopholes ad looked great and is performing very well. Thanks for the strong copy."
—
Brian Kurtz, Boardroom
"You did an excellent job. It's been a pleasure working with you on this project."
—
Edward Brunet, Decatur Professional Development, LLC
"Thank you very, very much for doing such a great job on the ad. I was one of those folks who would read the ads in the DAK catalog by Drew Kaplan and this was as enjoyable for me as that."
—
Chris Pickering, MeritDirect
"Bob . . . Just got the copy and advertisement you did for my new book . . . It's great! You are good! Great job . . . you have tremendous insights into what excites and what sells!"
—
Don Libey, Libey Incorporated
"In my opinion, you are the best copywriter in the software industry."
—
Judy MacDonald, Director of Marketing, Direct Response
"When I received the piece, I thought, I'll have to skim over it now and read it later. But, once I started, I couldn't stop! You did a GREAT job with Ken's story. I love it. It kept me reading. I'm VERY pleased with it."
—
Craig Simpson, Ken Roberts Company
"Bob, It's been a pleasure to work with you!!! Thank you so much! I'm very happy with the copy; I feel it will give me good results."
—
Alejandra P. Bigai, Romanicos Chocolate
"Thanks again for a great job."
—
Davis Ross, Ross Advertising
"I just wanted to thank you again for the excellent work you did for us. You are the man and I can't tell you how much I admired your approach and service. Although I've never worked with a copywriter before, I think you set the standard pretty high. I look forward to working with you again. You certainly have my vote for the next round!"
—
DP Jovine, Tycoon Research
"Great job – I'm always amazed at how you can boil the complex down into simple terms. It flows very well."
—
Kyle Hodgens, Capital Financial Media
"Thank you for the copy. I see why you're the expert. It's so simple, it's brilliant."
—
Sau Hyoung Pak, Big Machine
"The radio spots are very well done. I am very impressed with your work and copywriting expertise. We will be making the changes to the print ad as you suggested. In the future we may work with you to design a totally new print ad. Again I'd like to say I'm impressed with your services. You were prompt, informative, and definitely know your stuff. We will be recommending you to others and doing repeat business."
—
Joshua Andrews, Health Solutions, LLC
"When people get to the promotion, the promotion has a good conversion rate. In one test, it actually had a 14% conversion to sale... can't ask for much better than that."
—
David Galland, Casey Research
"I loved the ad! I don't see any reason for revision so I have already put through a check request for the balance I owe you on the ad. We are very excited about this one. I can't wait to see how it does. Thanks so much!"
—
Alice Wessendorf, Agora Health Book
"I show off the work that we did on lead generation for negotiation -- as well as the conversion program from HMCL -- as big successes."
—
Paul Szymanski, Harvard Business School Publishing

"Thank you for being very instrumental on making the launch of the wealth management book such a resounding success. It was so successful that we had to request more copies."
-
Ingrid Boney, II
"Thanks, Bob! You are awesome to work with."
--
Matt Morsa, Stock Secrets, Inc.
"I've spoken to a thousand copywriters over the years and Bob Bly is the best. He knows what he's doing."
--
Joe Culotta, Natural Medicine Co.
"I am happy to report to you that your piece out produced the 4 other packages we tested against it. I want to talk to you about another project...."
--
Nick Roumi, Pacific Coast Funding
"This is an outstanding letter. Really nice work!"
--
Paul Szymanski, Harvard Business School Publishing
"Like the package ... the tone ... I think it's excellent."
--
Bill Caskey, Caskey Sales Achievement
"Just wanted to take a moment to sincerely thank you for the hard work and energy you've poured into the Sinatra product package. You are a joy to work with."
--
Gail Diggs, Phillips Health
"Thanks again... you did a great job."
--
Caleb Cherry, Capital Financial Media
What they say
about Wendy
"You have already met and exceeded my expectations. Your expertise is unparalleled. I can't wait to go on from here."
--
Bob Bly, www.Bly.com
"Wendy Montes de Oca simply knows internet marketing better than any person I have ever encountered. What I have learned is that internet marketing is both a science and art, but rarely does one person have both skills. Wendy has a formal background in marketing, a keen eye for analysis, and a creative flair second to none."
--
Dave Copeland, AppleBoost Products, Inc.
"Wendy has a strong marketing background and has developed campaigns that have increased our ROI figures dramatically. I highly recommend Wendy for any 'direct' or 'internet' marketing projects."
--
Edwin Huertas, Agora Publishing/Early To Rise
"Wendy is a brilliant direct response and online marketer with innovative ideas for increasing revenue and generating website traffic and prospects. Her tactics were cutting edge and they worked! She catapulted marketing in equity research and helped both institutional and retail sales."
--
Matthew Quinn, Citigroup
"I highly recommend Wendy for any marketing, business development, Internet project or list building venture. I'm serious. I've worked with hundreds of direct marketing professionals, gurus and company principles over the last 25 years. Wendy is in the top 2%!"
--
Mark Smalley, Owner, Mark Smalley Direct
"Working with Wendy is a dream come true. She is a savvy business person who is willing to think outside the box and bring marketing, traffic generation, and creative ideas to your promotion. She is very personable, resilient, detail-oriented, and self-motivated. Your business will certainly excel with Wendy guiding your marketing plans."
--
Jackie Stone, Makepeace Total Package